I wanted to start a new series spotlighting on some of the doll designers that work for Barbie! Today's post is going to be about Robert Best! Robert is one of the most well-known Barbie designers and has designed many popular dolls over the years, such as Barbie Fashion Model collection, the Star Wars collection, the Jennifer Lopez doll and the famous Sports Illustrated doll, just to name a few.
Here's Robert (via Instagram) with the first doll he designed, the Star Trek Barbie and Ken giftset, which he designed over 25 years ago!
Robert originally studied a Bachelor of Fine Arts, majoring in Fashion Design. He first worked in NYC as a fashion designer, designing for Issac Mizrahi, where he worked with all kinds of celebrities and important people.
"I was just sort of looking for a change and on a whim, I sent in my portfolio to Mattel. I knew some friends who were collectors and they were like, "Oh, you should be designing dolls."" (via Buzzfeed)
"When I told friends that I was off to L.A. to design for Barbie, there were a few people who questioned it, like, 'Did you take your brain out and play with it?' (via Refinery29)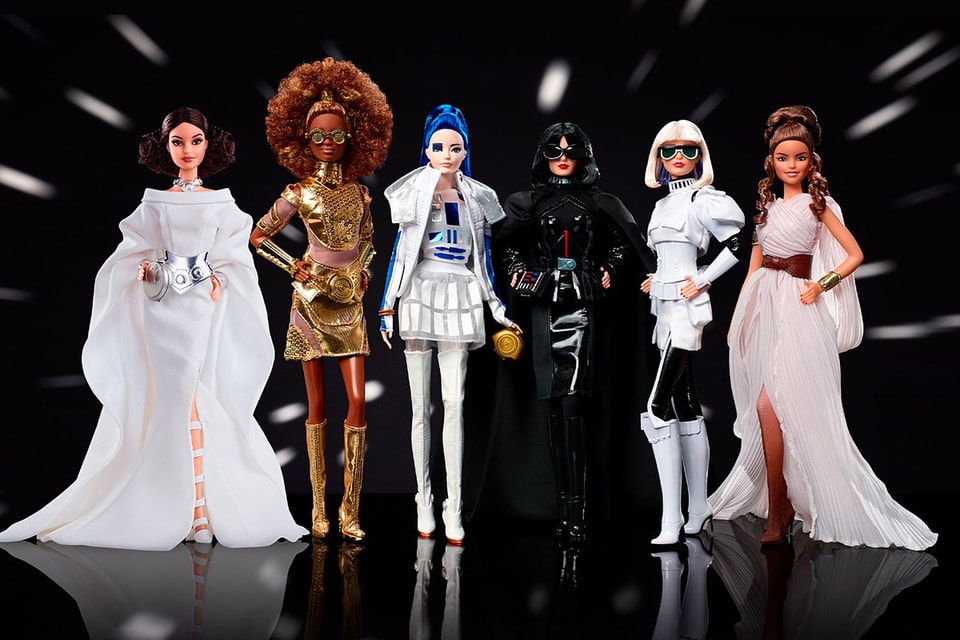 (On the Star Wars collection…) "When you're creating a look "inspired by," the purpose is to capture the essence of the character and include notable details. Then, it becomes more about what the costume and its narrative purpose represents emotionally, and finding a way to convey that through fashion." (via Barbie Collector)
"Barbie is always up to date, so my natural love of fashion found a perfect home at Mattel because we're always changing and looking at who the next great designer is and we have amazing design partnerships as well — we partnered with Coach recently, and Herve Leger to do their classic bandage dresses. So I've been able to keep my hand in fashion." (via Buzzfeed)
"Barbie dresses in the clothes that young girls are seeing on women they look up to, whether it's celebrities like Taylor Swift, or bloggers, or Instagram stars," he says. "As designers, we'll put together trend boards, pulling references from the internet and from fashion magazines like Vogue, to celebrity titles like Hollywood Reporter, People, and Variety." (via Refinery29)
"For so many designers, playing with a Barbie doll as a child was their first introduction to fashion, their first awakening about the transformative power of clothes to change your identity, career, and life." (via Refinery29)
"My sister had plenty of dolls and I think we turned our bookshelf into her faux townhouse. But the funny thing is, we would play with Barbie but we'd also play with stuffed animals and they'd all live in this weird world where they were different sizes and materials, like a plush toy would be dating a Barbie doll. It was a very free world." (via Buzzfeed)
"If there are kids who want to play with dolls, and their parents are smart and open, and understand that is just playtime… it doesn't to have all this deep significance. Let them play and have fun." (via Buzzfeed)