First, a special mention to this hilariously charming article in Elle, analysing the new BMR1959 collection > https://www.elle.com/culture/a29644126/bmr-1959-streetwear-barbie/
It's a short article – it'll take you a minute to read, tops. Unless you're a slow reader, I suppose. But I digress. Open the article in a new tab and then come back after you've finished reading this post. You won't regret it. Here's a snippet:
Bunhead Ken makes his unwelcome return, two years after first debuting in Barbie's Hipster Ken line and he is trying something new! Sliders! For standing on my last nerve! Huge clear glasses! For failing to read the room! An oversized parka! To brace against my chilly reception! And a crossbody fannypack with absolutely nothing in it. Not a thing. Ken, you are really trying it with me. Ken, I can't have this conversation with you again. Shorts?! In October! KEN!
Okay. You've got a new tab open? Great. You can finish it later.
Let's get into today's post.
Hollie's Barbie Wishlist (a.k.a. all the sh*t I want but can't afford to buy)
The first thing on my Wishlist is the BMR1959 collection. Are you sensing a theme here? (Yes, I am absolutely in LOVE with this collection. It's so cool.)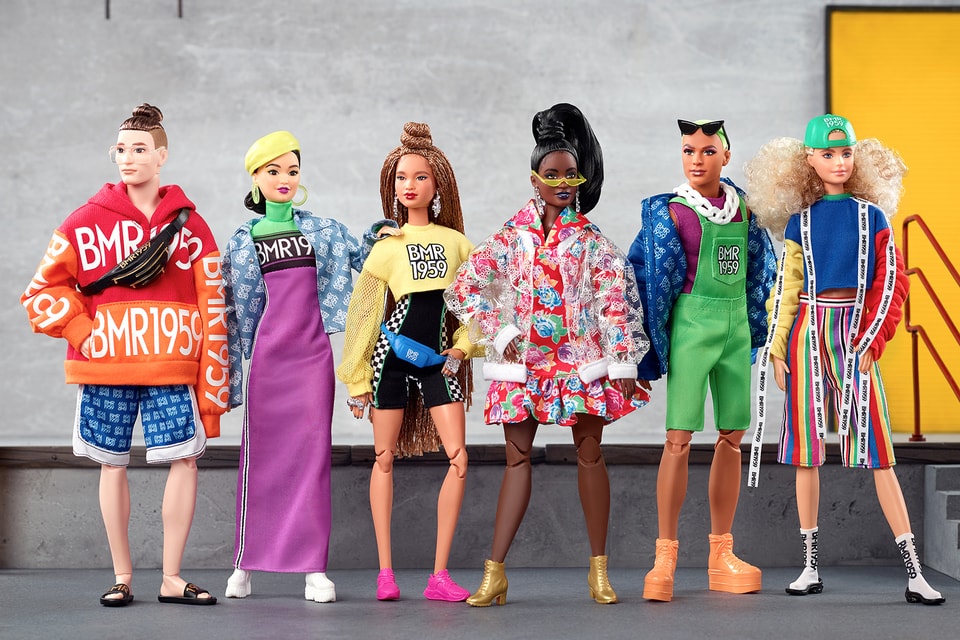 My favourite dolls are the four in the middle – the guy on the very left and the girl on the very right are kinda 'not too interesting.' But the others, WOW. I loooveee them!
I'll admit that I already ordered the girl in the purple dress. Her outfit is the ugliest, in my opinion (the girl in the red dress has the best outfit, I think), but I love the Kira facemould too much to pass up!
I really want to buy another one – I don't want to miss out on this collection, because its one of the only series' that I have really, really liked recently. BUT THEY ARE SO EXPENSIVE! The Kira doll alone cost me $60 (excluding shipping!) so I don't think I can justify getting another one. But we'll see. If I get a tax return I might get a second.
The second item on my list is this new doll from the upcoming BMR1959 series. Isn't she cool? I love her sweet face! I read that its the Diva mould. Her hair is awesome too.
The third item on my list is this Fashionista in the left-top corner. Look at that blue hair! I love her face and dress too. Definitely a winner! I would love to get this doll in the future.
The final item on my list – this particular Puma fashion pack! That pants and top are so realistic! It's unusual to see a fashion pack with such high quality; usually they are just cheap material thrown together with some glitter and a thin plastic bum bag. I was looking at buying this set on Amazon but it was over $30 and I thought that was crazy for just two pieces + a few accessories. So I will wait and see if the price goes down!
And that's my Wishlist! 
Until next time!
PACE xx
Hollie