Alright gang, listen up. We've got GOOD NEWS and we've got BAD NEWS:
The BAD NEWS is that Mattel still hasn't released Barbie: Dreamhouse Adventures on Netflix anywhere outside the US. I have contacted Netflix myself and they have said there are no current plans to release DA (Dreamhouse Adventures) on Netflix. Mattel also has not responded on Twitter, YouTube or Instagram to questions about an international release. And trust me, I've asked over and over again!
Frankly, it's frustrating. It shows that Mattel really doesn't care about their international audience. I mean, it's one thing to not release certain dolls or sets outside the US (Asha Made to Move, I'm looking at you!), but it's another thing not to release an entire show, and then not give out any information about it!
It's also frustrating that they decided to use Netflix as their main release platform -what about DVD as well? Many countries don't even have access to Netflix to begin with! Releasing it on DVD would make them so much money! 
Alright. So that's the bad stuff out of the way. Onto the GOOD NEWS!
The GOOD NEWS is that Foxtel Now exists. Perhaps you've heard of it. Perhaps you haven't. Basically -it's a streaming service, similar to Netflix, giving you limited access to selected Foxtel channels. It's $15 for a 'group' of channels, and there are groups to suit your interest (eg; drama, kids, documentaries, etc.).
This isn't the same as your regular Foxtel service. There's no installation, because there's nothing to install. It's not a physical product -it's just a website that you pay $15 per month to access. Once again, this does not get you all Foxtel channels, just a few.
Technically, you can access this Foxtel Now service on your TV -but you need a very specific type of machine. The TVs that have Foxtel Now included are really expensive! So it's best to just stick with your PC or Mac.
Although Barbie: Dremhouse Adventures is a US-only Netflix exclusive, for some bizzare reason, it is available on Foxtel Now! 
I know what you're thinking -"Holly, you said this was free. Foxtel Now has a minimum cost of $15 per month! That isn't free!"
But here's the really good news:
Two words.
Free trial.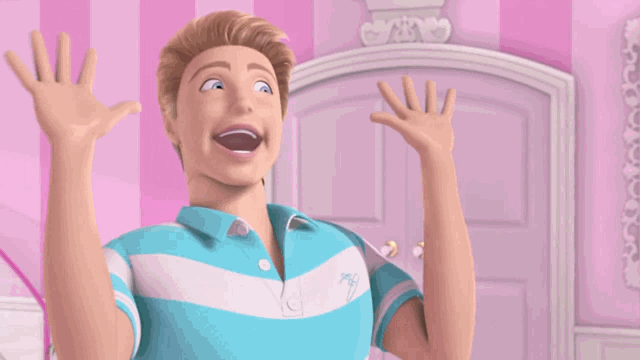 That's right! Foxtel Now has a FREE TRIAL that you can access even if you don't have the regular Foxtel! There are a few conditions though:
1.) You need to be 18 years or older
2.) You need to have a credit card
3.) You need to have a compatible device (PC or Mac will be okay)
4.) Once the free trial ends, you will be charged. Remember, it's $15 per month minimum, so make sure you cancel before the trial ends!
The first episode will be available on September 7th, 4:55-5:25pm. 
And yes, you can bet I'll be waiting by my Mac for it to start. Reviews await!
(There are also lots of other benefits for getting the Foxtel Now trial, since there are plenty of other shows that are difficult to watch outside of the US, such as Wizards of Waverly Place, America's Next Top Model, The 100, Spongebob, Modern Family and Friends.)